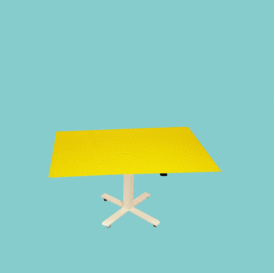 The
companion for you
Stand up and change the way you work. Combine offline and online behaviour to enhance your innovation capacity and possibility
Download product flyer
DerFlipper gives me the flexibility to use my office where I have limited space in different manners. With DerFlipper I all of the sudden have so much flexibility. I don't want to miss this anymore.Innovationsmanager - Gisa GmbH
openness
Flexibility as design approach forsters the flexibility and speed in finding solutions and in the mindset of the people
---
freedom
No matter in which situation – make use of the freedom to make your vision happen.

inspiration
this concept is unique and saved by a patent. It offers room for inspiration, creativity and innovation

---
interested?
peter@yourinspiration.de
+49 152 540 8 22 57
global available – from Halle (near Leipzig)
order form
---
To implement Design Thinking, you need flexible rooms, multidisciplinary teams and the process. DerFlipper is the core of flexible work spaces. After we created a DerFlipper for our own venue we got requests to deliver DerFlipper to other companies. That's how everything started.
Feel free to contact us. We're here for you!
Matthias Tiffert & Peter Mayer
We want to move forward. Everything is possible – Just make it happen.
We support everybody who wants to make a different. DerFlipper is worldwide in use where there is a demand of openness,
freedom and inspiration.